Dhamma Dvāra
Vipassana-Meditationszentrum
Dhamma Dvāra
Alte Straße 6
08606 Triebel, Germany
Phone: [+49](0)37434 – 79770
Fax: [+49](0)37434 – 79771
Email: [email protected]
Website: http://www.dvara.dhamma.org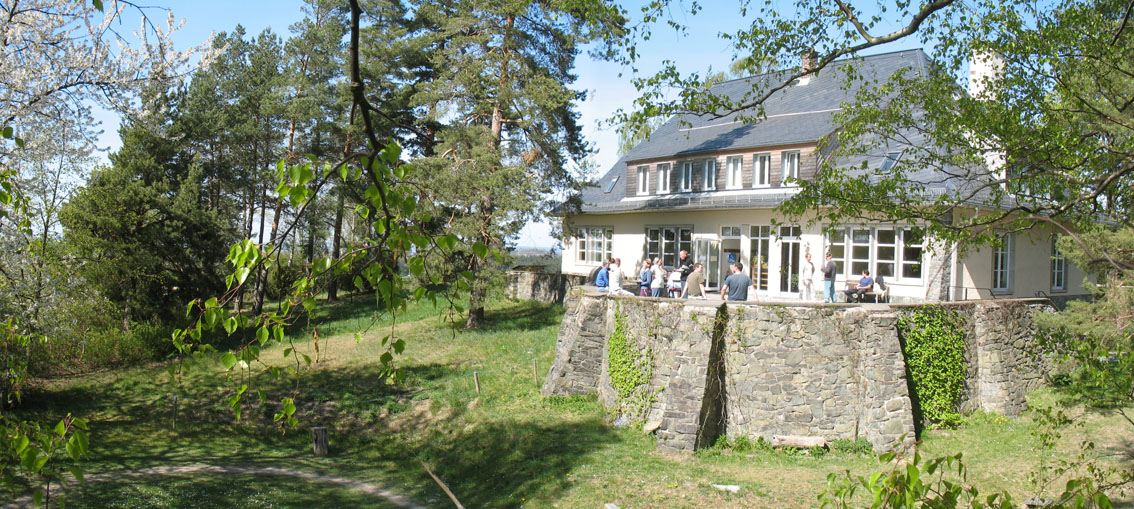 From the Vipassana centre situated on a hilltop in the Saxonian city of Triebel, close to the northern Bavarian city of Hof and the Saxonian city of Plauen, 500 m above sea level, one can look out over the forests and meadows of the landscape called "Vogtland". The peaceful location is ideally suited for serious meditation.
The centre was purchased in December 2000 and officially opened after a period of reconstruction and renovation in December 2002. It can accommodate close to 100 meditators and servers. Courses are held throughout the year, usually two 10-day-courses per month.
The Vipassana association, an educational charity/non profit organisation runs all courses. It consists of Vipassana meditators, associated to ensure by honorary work that courses are offered regularly and to inform the public about Vipassana.